Structural consultants in Chennai
What does a structural consultant do?
A structural consultant is the unsung hero of the architectural world, crafting the very backbone of our dreams and aspirations. Their role is not just about steel, concrete, and calculations; it's an emotional commitment to the integrity of our built environment.
At the heart of their work lies design and planning. Structural consultants are like artists, meticulously crafting the skeleton of a building. Every beam, column, and foundation is a brushstroke on a canvas of strength and precision, and it's an emotionally charged journey of creativity.

Yet their deepest emotion is an unwavering sense of responsibility. They are the guardians of safety, ensuring that the structures they design can withstand the test of time and protect the lives within. This commitment extends far beyond a job; it's a duty to humanity, a promise that people can trust their creations with their very lives.
As innovators, structural consultants are driven by the emotional pursuit of excellence. They constantly seek new materials and techniques, striving to make buildings safer, more efficient, and more sustainable. Collaboration is the heart and soul of their work, turning architectural visions into tangible realities, and ensuring that every structure built is a testament to human ingenuity and the emotional connection between dreams and the world we construct. In their hands, buildings become more than structures; they become the embodiment of our aspirations, our safety, and our future.
Top structural consultants in Chennai
What is structural Designing ?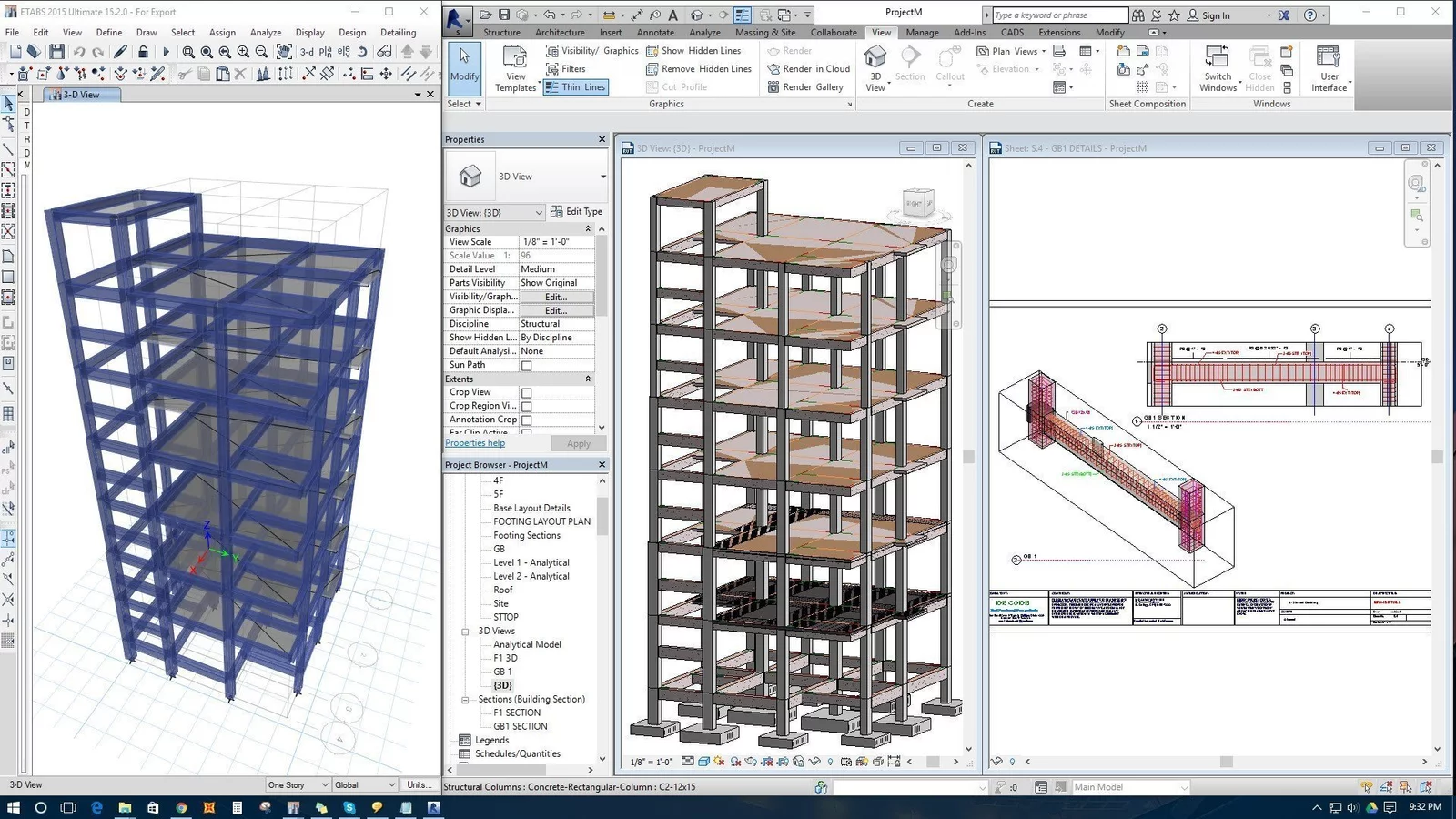 What is structural Designing ?
Structural design is the method used to determine the stability, strength and rigidity of structures and to make sure that the designed structure will be strong enough to carry its intended load without failure during its intended life.
The objective of a structure is to support or transmit the loads to the soil if the structure is improperly designed or fabricated in case of steel structures the structure will probably fail to result in serious consequences.
Necessity of Structural Design
Why do we charge to do structural architecture for homes?
Building a home is a lifetime dream for many of us. Constructing your home without proper load calculations may end up in disaster (example image on the right side). Most of the contractors assume the size of the column, depth of foundation and reinforcement details which might result in a disaster. Moreover, if you are planning to build an extra floor in the future you might need the structural design to proceed safely. When you are building a home for Rs.30 – 40 lakhs, the structural design might cost only Rs.15-20 thousand. Neglecting it will put your entire investment at risk. A structural consultant is one you need to avoid these kind of situations.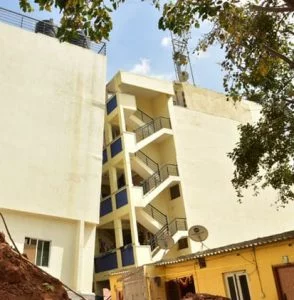 Four storey building collapse in bangalore
Source: News 18
Hireandbuild has a talented workforce. We can complete several jobs efficiently since we have competent and experienced employees. We are acknowledged as one of the Top Structural Engineering Companies in Chennai due to our years of consulting expertise and positive customer relationships. We will go through everything with the consumers and find out what they desire. Our team will utilize all of our knowledge to do a thorough pre-design analysis on all structural engineering categories and will offer you with a sturdy shape and a long-lasting structure.
We will also provide structural stability certification after completing stability analysis, inspection, and non-destructive testing on the buildings.
Our crew will work diligently since we value quality over anything else. So, quality is still being sacrificed. We are one of the greatest structural design companies in Chennai, so get in touch with us if you want a high-quality result.
Another factor we take into account is customer satisfaction. In order to clearly analyze the project for the customer, we will speak with them. Experts with a solid understanding of the project make up our team. This will enable them to make appropriate project-related suggestions. In order for the clients to understand everything clearly, we provide comprehensive drawings after thoroughly analyzing all the data.
Structural Design Process
Structural engineering: Our structural consultants in Chennai specialize in creating long-lasting buildings. Our structural designs are eye-catching and useful at the same time. We offer service for both brand-new constructions and building renovations. 
We offer structural designs for steel, RCC, pre-engineered, composite, prestressed, timber, glass, and aluminium structures, as well as lightweight and glass and aluminium structures. As one of the top structural engineers in Chennai, you may choose Hireandbuild to complete your projects.
Construction support: We assure you that the structural analysis team will give you zero instance of failure in the project. Our team has an in-depth plan that ensures the stability of the temporary and permanent structures. For further security and stability, we also provide designs for temporary structures. If the project consists of a building which will include skyscrapers you can contact Hireandbuild as we are one of the best structural engineering companies in Chennai.
Rofting: At Hireandbuild, we do simplified retrofit analyses since we understand that retrofitting is more difficult than renovating. To do this, we must first analyze the force of an earthquake and then examine the state of the structure. The appropriate retrofit approach will then be selected. We can assist you with NDT strength testing, restoration, repairs, rehabilitations, seismic retrofitting, and retrofitting for better aesthetics.
Structural forensics:
Our skilled structural engineer in Chennai will conduct a thorough study of goods, materials, and structures that either malfunction or fail. Experts from Hireandbuild have an ability to identify the problem and will offer information and proof of the issue to assist in doing so. You may speak with our specialists before moving on with the project because our team is among the top engineering consultants in Chennai.
Peer review:
We'll provide a third party's impartial evaluation of structural designs. It will be a transparent and fair assessment. Our team will completely assess the structural model and conduct independent analysis in accordance with the client's needs.
In Chennai, Hireandbuild has the top structural engineering team. Contact us today to receive immaculate outcomes for all of your tasks.
Structural Design Samples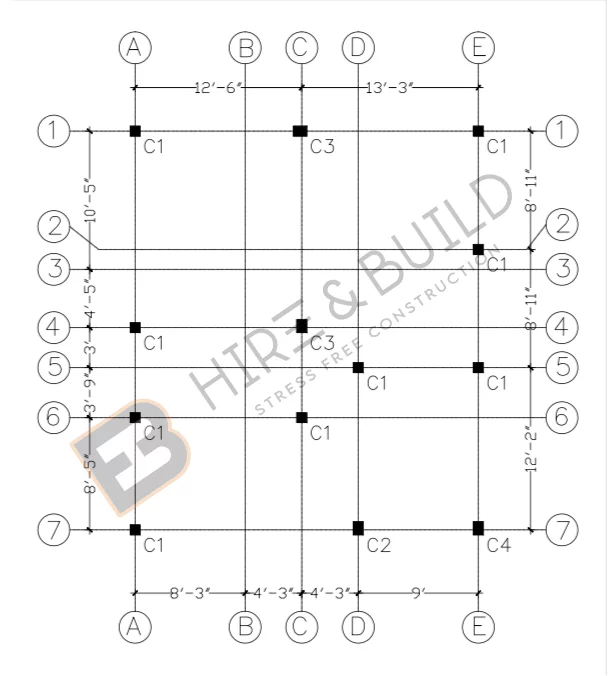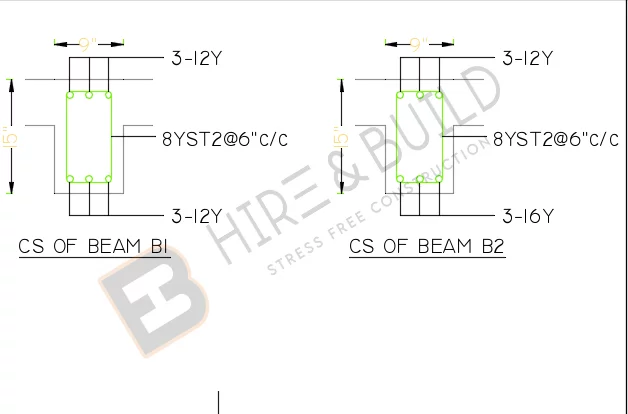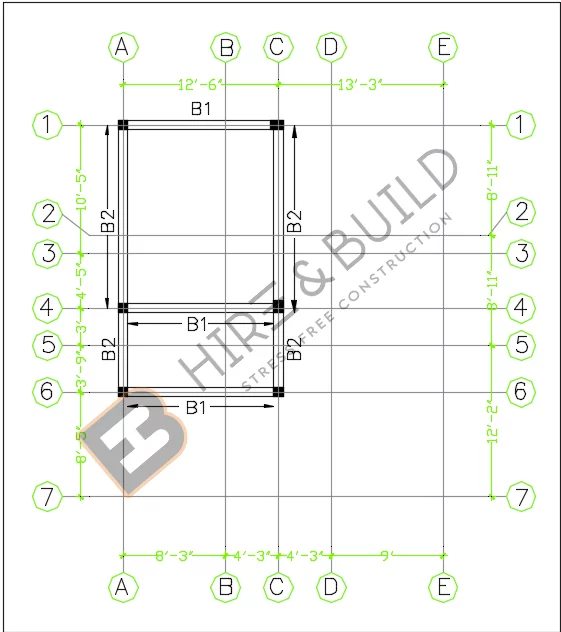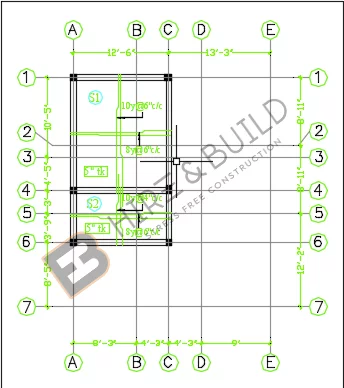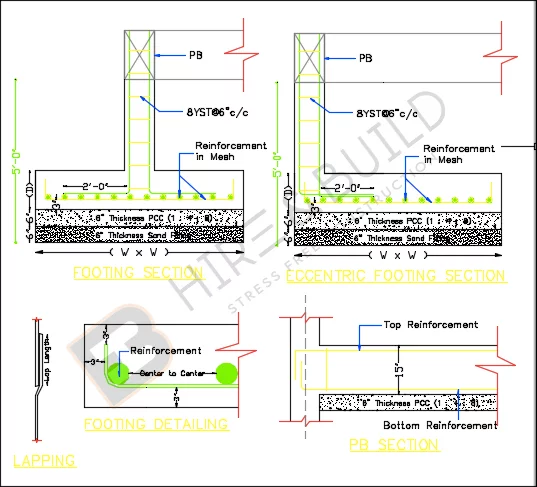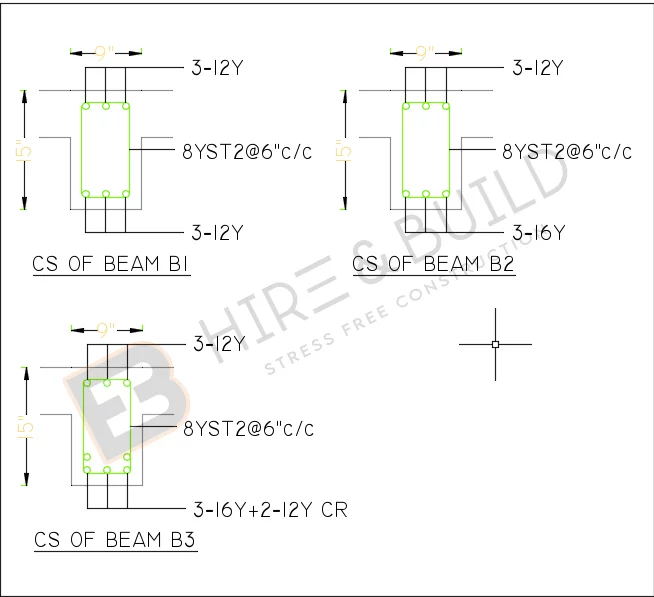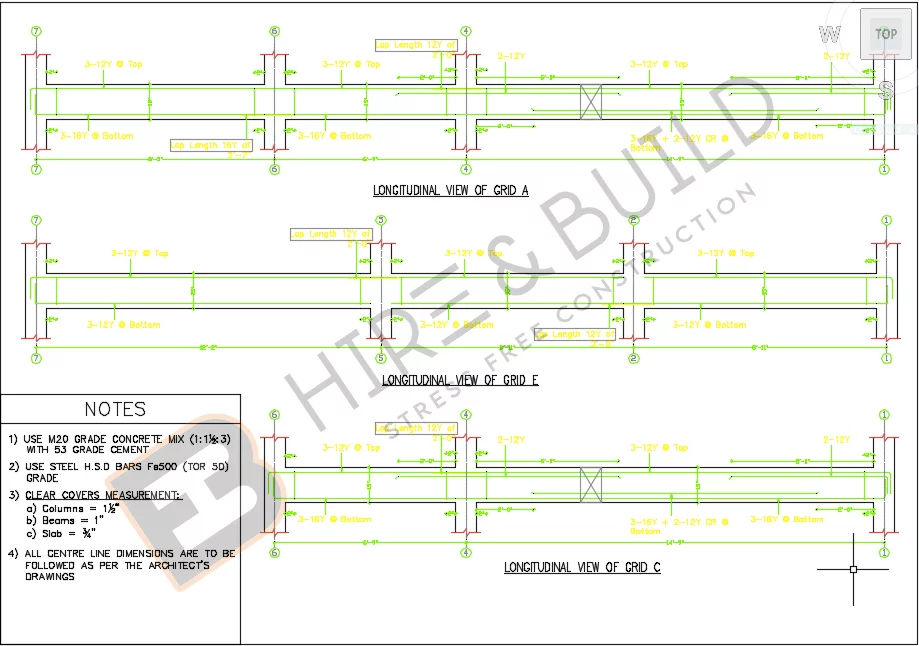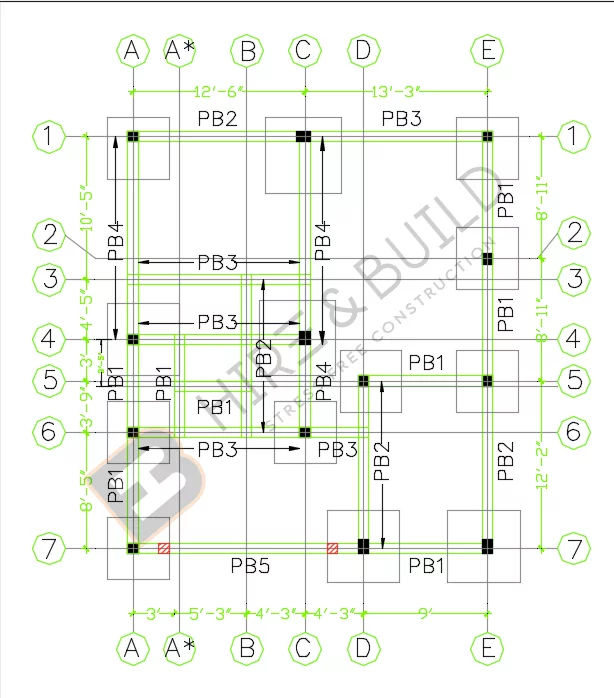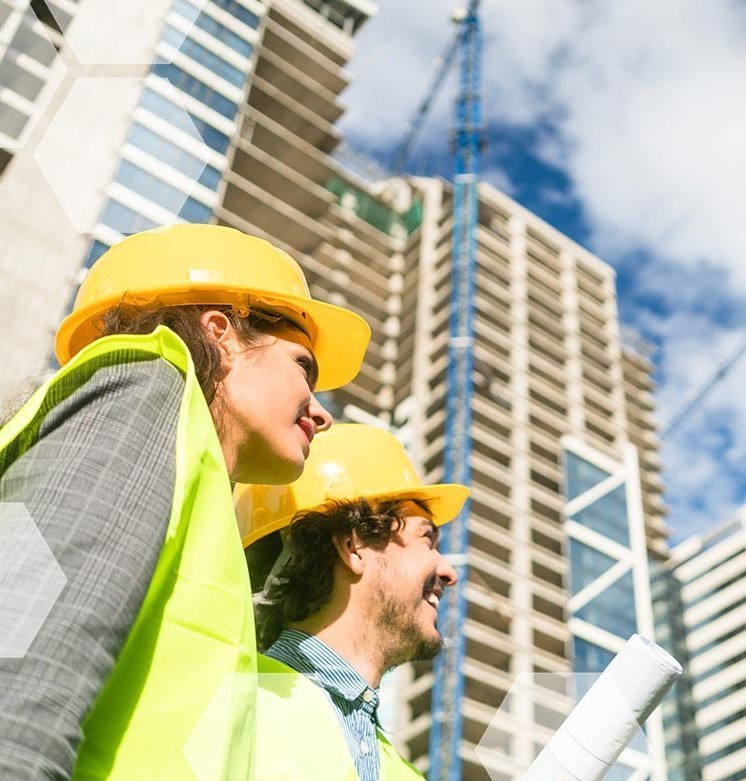 We are a group of young architects, planners, designers, engineers and structural engineers in Chennai assured structural engineering services. At Hireandbuild, we are committed to excellence inn every aspect of the project right from the designing till key handover. At Hireandbuild, we start the project by first designing the floor plan, then we move on to the 3d interior and 3d elevation. Once this is completed we move on to soil testing and structural designing. Being one of the leading structural consultants Chennai our structural engineering services cover all the requirements like new constructions, renovations, adding an extra floor etc.  We provide structural designs for
RCC Structures
Steel Structures
Pre-engineered Buildings
Composite Structures
Pre-stressed concrete structures
Lightweight structures