We build homes with vastu compliant design
Vastu helps in setting the things correctly balancing the five elements(Earth, fire, water, space, and air) and energy fields.
Vastu isn't a faith or religion but an ancient science of architecture and building. Vastu helps us have utmost benefit out of our life.
It is an ancient Indian science of enhancing positive and eliminating negative energies in and around a place or person. The more positive energies are around you, the more abundance is attracted towards you.
Call Us! We're the one stop solution for all construction services
Benefits of Vastu Shastra

Energy Harmonizing
Vastu compliant homes are built considering the natural elements, equivalent principles are used to balance or harmonize the energies from the cosmos, the sun, moon, earth, light and wind.

More Happiness
The perfect Vastu settings can make you feel relaxed when you return from a stressful day at work. An east-facing open window is a good option to let's cool breeze into your house during summer and keep you warm during winters.
Customization Services
The north-east corner of your home is considered to have more positive energy. Practicing meditation or other spiritual activities in this corner of the house is considered more beneficial for both your physical and emotional health.

Harmony in Relationship
The basic demand of Vastu compliant home is to declutter the mess in and around your house. As soon as you declutter your house, you let positive energies to flow into your house, which is considered to be a good omen to build healthy relationships
Builds Trust
Harmonious relationships are the key to build trust among people. With Vastu complaint homes helps you to have  harmonious and faithful relationships
Gain in Financial Position
Correct application of these Vastu principles has the potential to uplift your economical condition

Loss Reduction
Implementation of Vastu principles is an art and is a spiritual lesson. Unanticipated losses can be reduced to a certain extent and this is one of the major benefits of living in Vastu compliant homes

Betterment of life
Many people may feel dull as soon as they wake up in the morning, but use of this concept not only makes the best use of space but makes you feel energetic when you wake up getting over a feeling of dullness

Revival of Mind, Body and Soul
Vastu compliant homes, by considering the five elements, promise to give a living space that is free of garbage and other clutter, may help you revive your body, mind and soul much. A bright and a clean house will instantly lift up your mood and it is a key to a happy, healthy and prosperous home.
Methodology of dividing the plot as per Vastu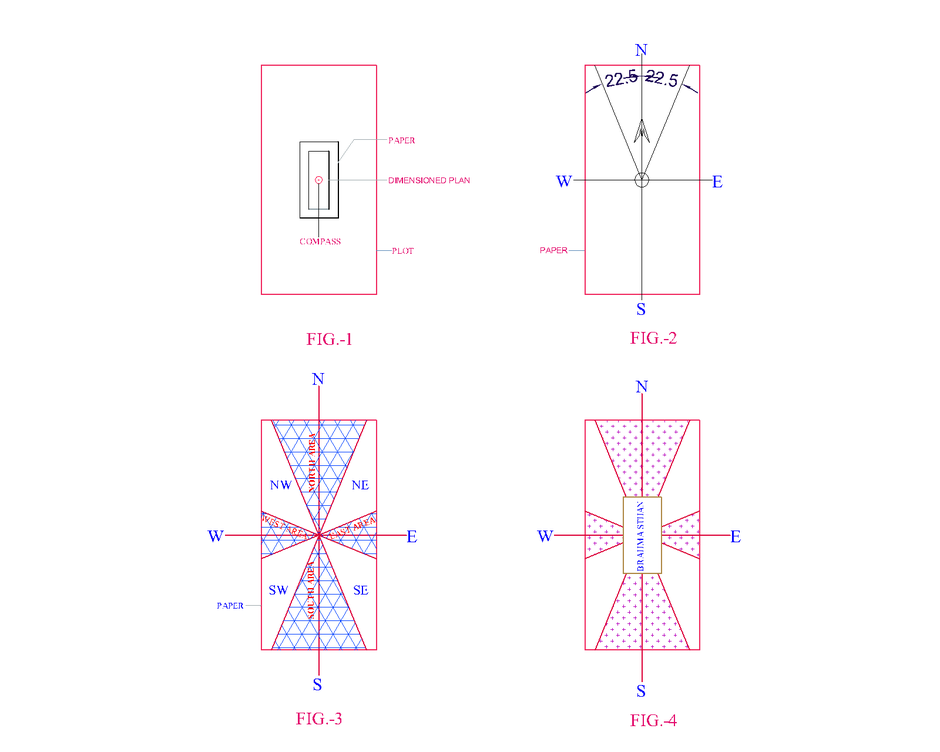 Room positions as per Vastu Shastra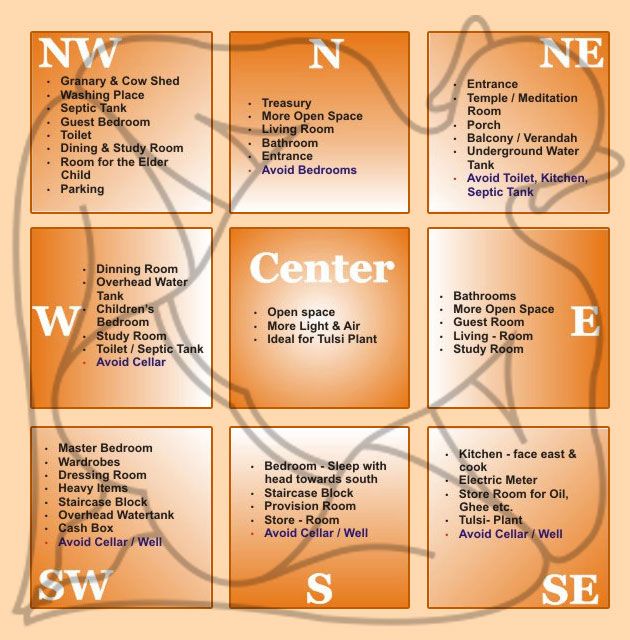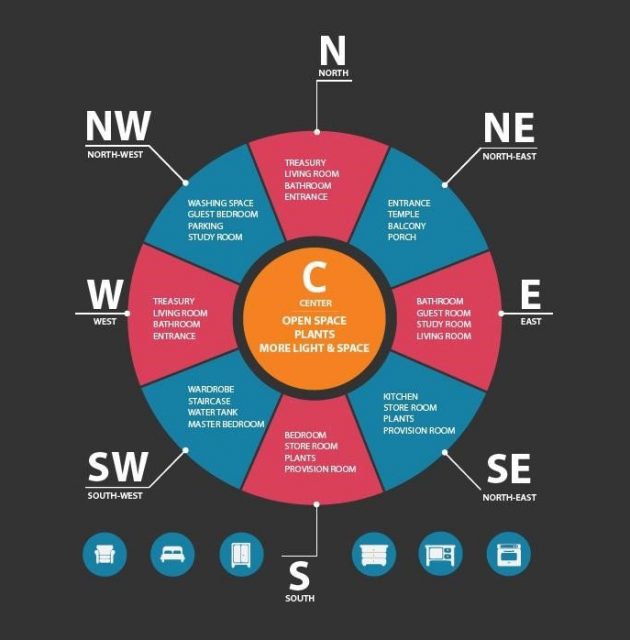 Sample house plans as per vastu
Suggestion for position of rooms & other building attributes