Building your home from the ground up allows you to tailor your home to suit your tastes and needs. But it can be a tricky, stressful and time-consuming process. Don't worry, we are here to help you, here are 9 tips from experts that will help you through the pain and stress-free new home construction process.
1.Finding the right construction plot for you
2.Coming up with design ideas
4.House construction budgeting
5.Make room for an additional cost in the budget
6.Hiring a building contractor
9.Make sure there's labour risk insurance
The following blog will be providing information on the above mentioned topics in detail. You can also directly skip to a particular topic by clicking on it, however we recommend you to read the entire blog to have a full idea about how to choose a residential plot.
1. Finding the right construction plot for you
While choosing a plot once should keep in mind the plot should be located in such a location that there will be potential developments in the future so that you can save some money.
Check the road width of the plot before choosing.  Also the selected plot should not be lower than the level of the road, since this increases the construction cost later on.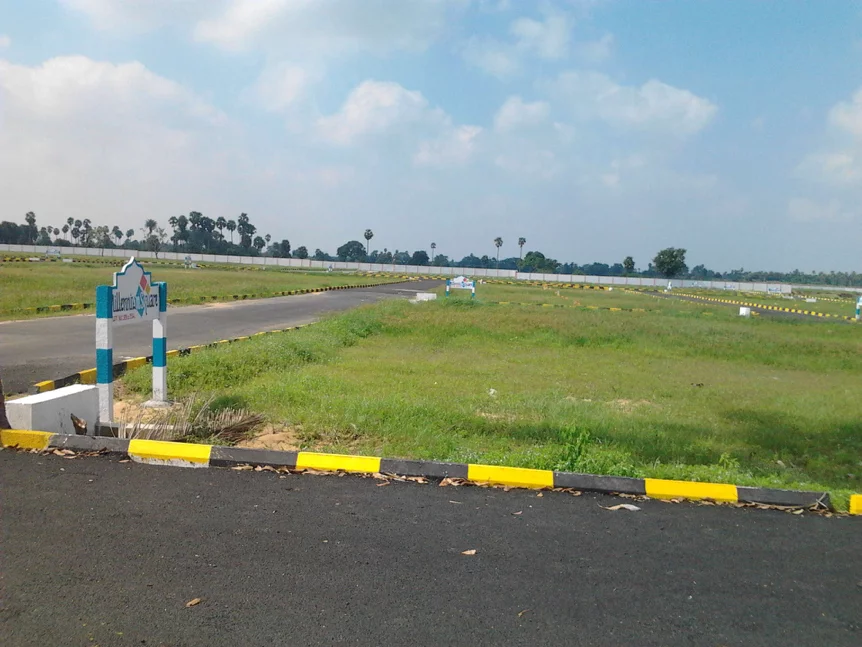 Also, when you are looking for a plot, you should focus on buying land that already has planning permission.
Some plots are sold without planning permission. These plots without planning permission can be often tempting because they go for a lot less money than plots with planning permission.
Getting planning permission can be a really stressful and time-consuming job. So it is better to buy plot with planning permission.
2. Coming up with design ideas
Now that you have chosen the plot and brought it. It's time to come up with some design ideas for your house. Think and discuss with your family about your requirements and note it down. How many bedrooms do you want?
Are you going to build one floor or duplex or multi-storey, so that you can live in one house and remaining houses can be rented out? This all depends on your budget and your needs.
Once you know your requirements check out Pinterest for design ideas according to your needs and requirements.
There are tonnes of ideas available on the internet today and pick a few of your liking. Create a Pinterest board for each room of your house. What will the layout of each room be? In what size you want each room to be etc.,
This not only helps you with a plan but also it is a great point of reference to show your builder or architect.
Once you know all your requirements and you have the plan ideas, you can ask the builder or the architect to design.
Communicate your requirements clearly to them. Make sure you go through this design process before starting the construction. This will avoid costly mistakes in future.
For instance: In design phase, if you don't like the elevation or you want to change the size of the room it can be done, but once constructed if you want to do rework it will cost you 10 times more.
4. House construction budgeting
Call few building contractors and get an idea of how much is the cost per sq.ft and also ask them what are included in the cost per sq.ft and what's not included and come up with an approximate budget for your house construction.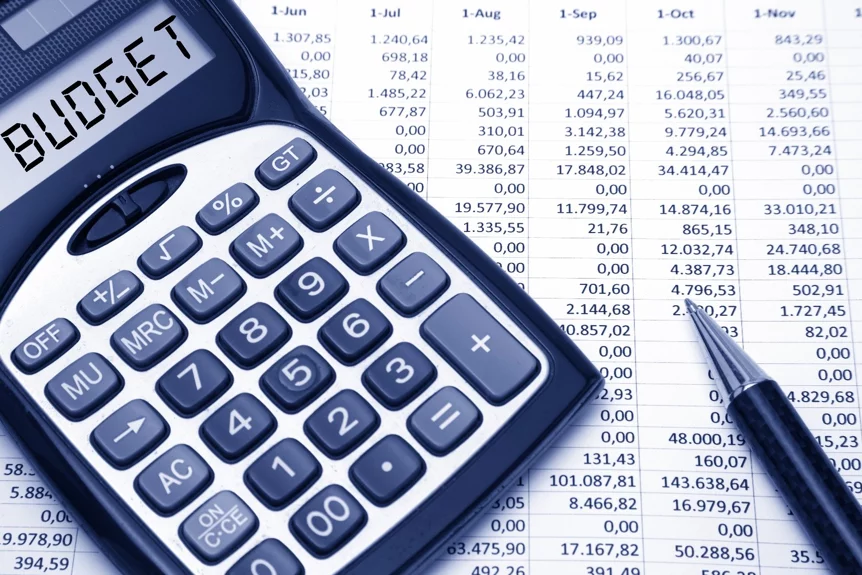 Calculate the cost of the items that are excluded from this cost and add up to the budget.
For example, if the building contractor says sump, septic tank and compound wall would be charged extra. Come up with the litres of the sump you would need and calculate it's cost and add to the total budget.
5. Make room for an additional cost in the budget
Always add 10-15% extra to this cost for unforeseen circumstances.
Here are a few examples, which can add up the cost:
You might want to upgrade the bathroom fittings or electrical or plumbing material to match your expectations.
You might think of opting for solar panels. These things will definitely cost you extra.
Building plan approval cost: If your land is unapproved you have to get approval from the government. Check here to know more about building approval.
Altering the land before construction can start: If the land you have purchased is below the road level. The Soil has to be filled before starting the construction process or If there is a lot of trees, haul in dirt, grade or remove large rocks, that has to be cleaned expenses will increase.
Research on all these additional costs and decide if you can afford the cost of the construction all by yourself or you have to take a loan for construction. If you have to get a loan from the bank.
Check with the bank for a housing loan before proceeding further. The bank loan will be provided depending on the cibil score.
Recently most of the banks provide loan for both land and construction. Enquire it before taking any step ahead.
6. Hiring a building contractor
If you are someone who has prior knowledge in building construction and if you have time to manage the construction project you wouldn't need the expertise of a building contractor.
But if you are someone who doesn't have time and expertise to manage the construction project we would recommend you to find a building contractor to do the work for you.
Here are some of the interview questions that will help you find the right building contractor:
Ask how much does he charges per sq.ft
Ask about the material specifications for the cost mentioned and also know about what is included in the cost and what is excluded.
Ask him if you can customize the materials used for construction and if so what would be the additional charges for that.
Know who is going to supervise the work and at what frequency he will be visiting the site.
Ask him how do they keep up the quality of work.
Know their construction process right from the planning phase.
Ask him about his previous projects and experiences. Visit their previous projects and check the construction quality.
Ask him if they have an in-house architect team and if yes check their sample design works.
I strongly suggest you read this page to know more information on hiring a building contractor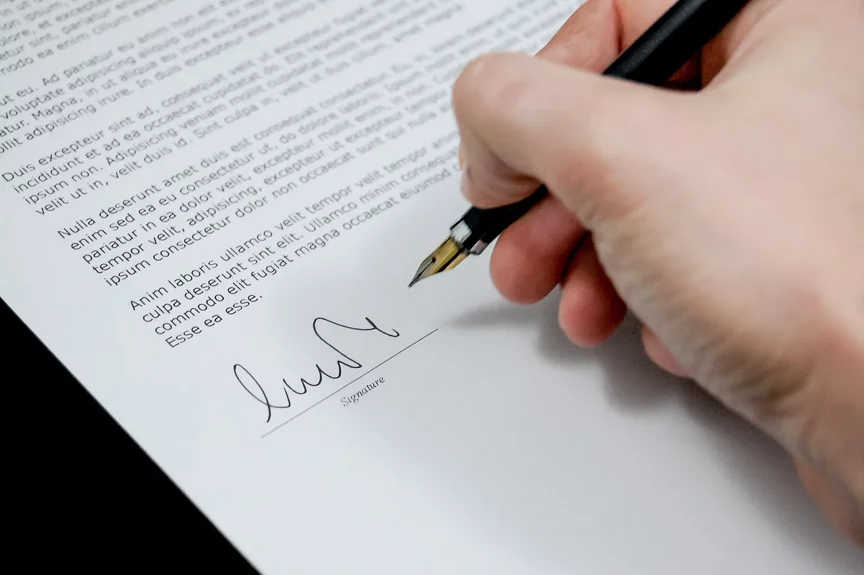 7.Construction agreement
Make sure to have a construction agreement written between you and the building contractor. Ask him to mention each and every detail clearly and go through the entire document a few times before signing up.

Make sure it includes a detailed plan, warranty, insurance information, detailed costing, payment stages and schedule, material specification
8. Anticipate the Delays
Ask your building contractor about the project delays before signing up the agreement.

Delays may occur due to material unavailability, labour unavailability or any natural calamities.
9. Make sure there's labour risk insurance
Make sure the building contractor you choose, offer insurance for the labours working at the construction site.
For instant: If a labour falls off from a ladder while working in the construction site and breaks his hips or legs. If the builder has insurance it will be covered up otherwise you will be liable to pay the whole amount or at least 50% of the hospital expenses. So make sure the building contractor provides insurance to the labours working. Moreover, it will only cost 5000 or 6000 for a project.
Read more about the insurance here
We hope these tips will help you with the construction process. Choosing the right team of experts, and having a clear vision and money in your pocket, will help make the house construction much easier. We have uploaded a video on house construction tips, check it out here.